Posted on 16/10/2021 on Trivia – The Spice of Life
Starting a conversation, especially with someone you are not familiar with, can be quite daunting. In fact, the silence is sometimes deafening. Many of us are introverts and feel uncomfortable while speaking to strangers. There are some stock questions – which according to me, fall in the realm of polite nonsense – that come to one's rescue.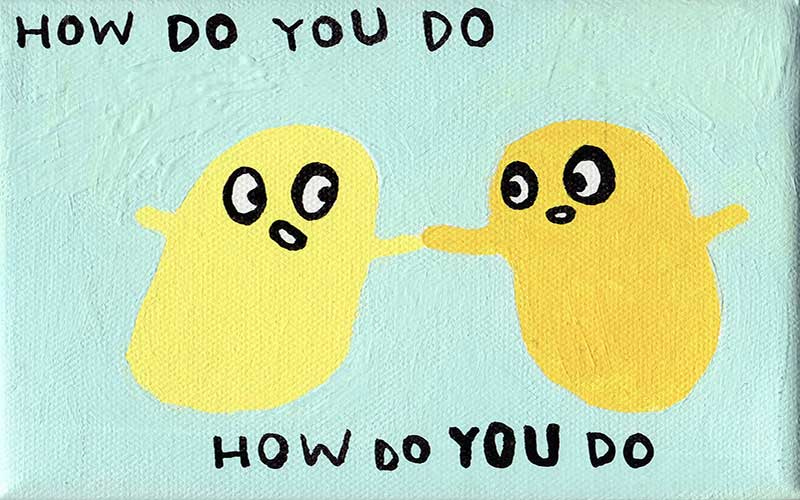 I have noticed how in English-speaking foreign lands, people try to acknowledge even strangers on the street. The ubiquitous question is – How do you do? The problem is that it is not a question. It is almost akin to saying 'good morning' which should only beget the same response. It is just a meaningless greeting. However, since it sounds interrogative, one feels compelled to answer with some polite nonsense like – Fine, thank you! One is actually not expected to pour one's heart out upon hearing 'how do you do' ! The person saying how do you do only wants to hear the same from you. In fact, saying anything else/more to a stranger or a mere acquaintance would mean skating on thin ice. I am reminded of the song from Satte Pe Satta (1982) where Hema Malini is trying to teach the seven brothers social etiquette. Notice how the answer to how do you do is how do you do.
Jhuka ke sar ko puchho
 madam how do you do how do you do... (x2)
Jab woh kahe how do you do...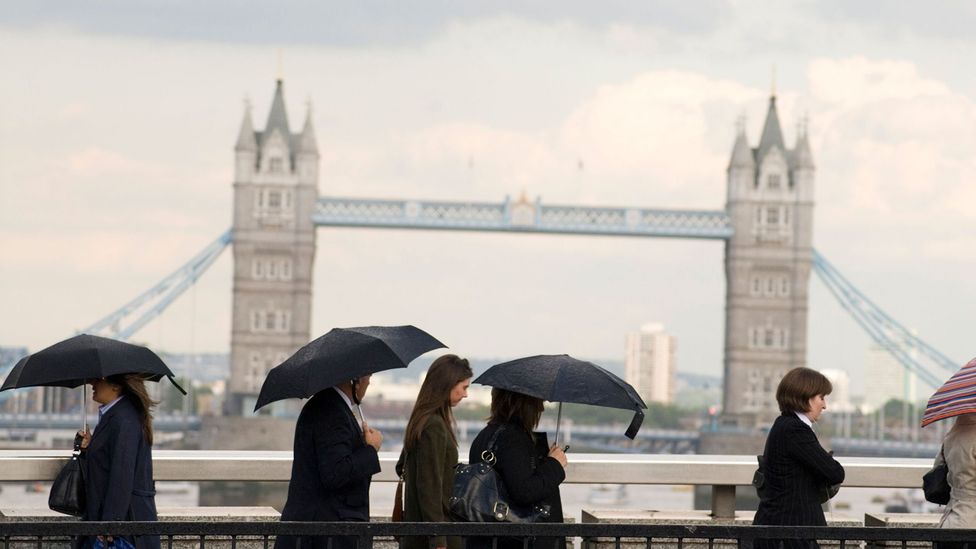 The British are (in)famous for using weather as a subject for striking up a conversation. A poll found that discussing the weather is the most stereotypical 'British' trait, ahead of drinking tea and queuing. Oscar Wilde said, "Conversation about the weather is the last refuge of the unimaginative." Be that as it may, sometimes it is an ice breaker and at other times it helps to break a spell of uncomfortable silence. It is also considered to be a safe and non-controversial subject. But come to think of it, with climate change becoming a burning issue, I wonder for how long 'weather' would be a safe subject for indulging in small talk.
In the Indian context, a common occasion where someone is seen uncomfortable in starting a conversation is during the ladki dekhna rigmarole – a sine qua non of arranged marriages. The men and women who intend to tie the knot by opting for an arranged marriage have the arduous task of speaking to a mere acquaintance, sizing him/her up and finally deciding whether that is the special person whom one wants to spend the rest of one's life with. This practice is evolving for the better with the prospective bride or groom and their families meeting five or six times, especially if they see light at the end of the tunnel. There are funny scenes in several Indian movies on this experience of the boy and girl meeting for the first time, in the presence of their families.
Another occasion that makes starting and sustaining a conversation challenging is the one between two individuals who are in a subordinate-superior relationship professionally. Nobody (ordinarily) chooses such situations; they are thrust upon you. Imagine travelling with your superior on the same flight for work. Such situations are pretty problematic to handle. You do not know what is expected of you. You pray to god that your seats are not adjacent on the flight, so that only a short exchange of pleasantries suffices!! Speaking in a measured tone for a long duration is rather stressful.
As I sign off, it must be said that many strong bonds start off by mouthing polite nonsense. Thus, there is no way one can discount the importance of small talk.