Posted by Trivia – The Spice of Life on 11/07/2021
Those of us who live in relatively bigger cities know how waiting at traffic signals is an inseparable part of venturing out. There are very few days when all the signals you pass by are green and you can zoom past. When you stop at a busy intersection after seeing the red light and care to observe the goings-on at the cross roads, there is a good chance that you will see many vendors with perfect business acumen moving around with great agility. A deal in struck by these vendors and the transaction is completed even before you can bat an eyelid.
You could pick up small but useful objects/food stuff (such as toys, books, car cleaning accessories, roasted peanuts) at these signals. What one must appreciate about these salesmen (many of whom are children) is that they know how to work with the changing season. In Mumbai, for example, come strawberry season, vendors jostle at the signals to reach a rolled down car window to try their luck. They also keep the prices competitive – in fact much lesser than what you would pay at a shop because there are no overheads. And when the summer sets in, you find the same vendors moving about with the world renowned Alphonsos. That you could get a raw deal is something that you must be prepared for. There is a chance of getting cheated at times for what may be sold to you may not be the original Alphonso; the strawberries at the base may be rotten.
The crossroads are a unique market place by themselves. I was pleasantly surprised to discover that many have actually struck gold by running their dynamic businesses innovatively at the traffic signals. Aptly called the "Traffic Vada Pav", Gaurav Londhe (Thane, a suburb of Mumbai) sells Vada Pav in neatly packed boxes at traffic signals to commuters who have rumbling tummies and miles to go before they reach their destination. He is a proud entrepreneur who has a turnover of about two lakhs a month. He began this venture in September, 2019.
Another group of entrepreneurs at the traffic signals are the flower sellers. I have very often been tempted to buy a gajra of fresh jasmines at the signal. While wearing flowers in your hair is not commonplace north of the Vindhyas, it is a part of popular culture down south. This is one thing I really miss. Bouquets of flowers too are commonly sold at the signals with a lot of strategic planning. There was an entire study done some years ago about the business model of the flower sellers at the busy traffic signals by Anitra Baliga, a student of the London School of Economics. While it was earlier believed that the flowers sold at these signals were sourced from cemeteries, it turns out that the flower sellers are not that mercenary after all. The flowers are no doubt second hand. But they are from floral decorations of high end banquet and wedding halls and five star hotels. When the party is over, just like food is left over, so are the floral decorations which would otherwise wilt. These are bought by the street vendors from the hotels and party halls, repacked into fresh bouquets and sold at much lesser prices than a florist would. What's interesting is that there is a lot of planning about which flowers should be sold at which traffic signals. The more exotic ones are sold at signals located in the posh localities and the more plebeian flowers in the areas frequented by the middle class. There is so much about business management that one can learn from these street flower sellers.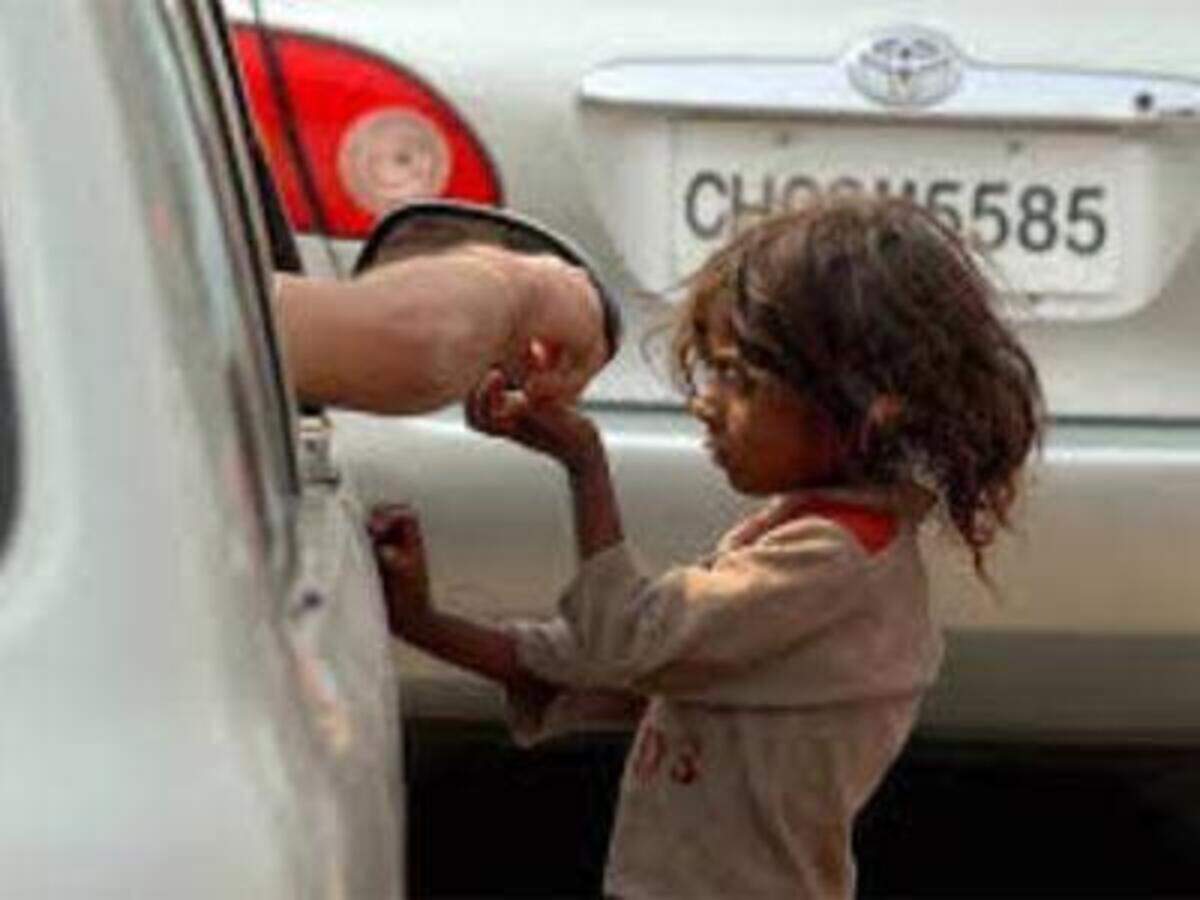 Before I conclude, I must mention the most traditional business that is carried at the traffic signals, which one witnesses everyday and moves on with mixed feelings. I refer to mendicancy at the traffic signals. It is now well established that those who beg (or at least a majority of those who beg) at the signals are part of a large syndicate. Children, in particular, are exploited and forced to beg. The sad part is that while many at the signals drop some money in the begging bowls of the children, the lion's share of the alms is taken away by their philistine handlers. This is one business that should not prosper. For this to happen, I feel that begging should be discouraged in general and more so at the signals.
Every occupation has its hazards. So does running a business at a traffic signal. There is a danger of being hit by vehicles that accelerate as the signal turns green. Since the entire business model is based on cash payment, tendering the change to the customer is also a concern. Time is the biggest limiting factor as there are just a few seconds for the entire transaction to be completed. Children are salesmen at several signals. This is not a happy situation for they ought to be in schools studying. But perhaps this is better than them begging.
Next time you are waiting at a busy traffic signal, do observe all the activities that go on instead of just fretting about the arduous wait. And yes, do try and control the urge to give an innocent looking urchin money.