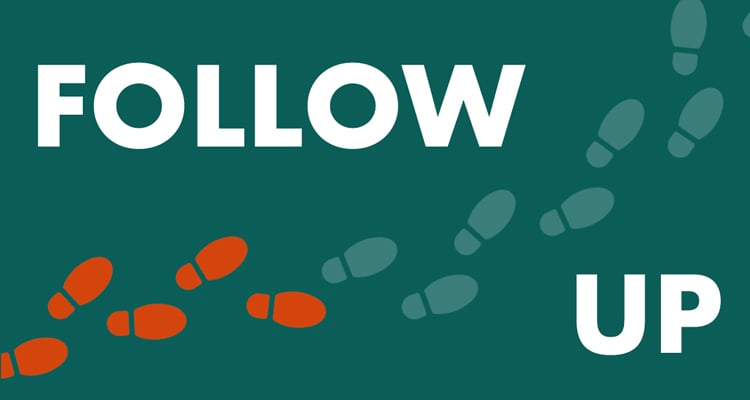 Have you ever wondered how much of your waking time is devoted to following up? Many a time, we are perhaps not even aware of the fact that we are following up. The dictionary meaning of follow-up is "pursue or investigate something further". In this post, I shall dwell on the former meaning i.e. pursuing something further.
Each day there is something to pursue a little further. Often, follow-ups are linked to products purchased and services availed (the RO water purifier which guzzles money every now and then, in the name of maintenance and worn out parts is one such product.) Failed high value online transactions also necessitate elaborate follow – ups. Each vendor/service provider has a Customer (s)care number which is touted to be toll-free. You would be compelled to access this number after lodging your complaint/raising an issue through an email, for following up; as the problem is yours, you have to toil for its resolution.
While it is true that no toll is charged monetarily, such phone calls take an unenviable toll on your mental well-being. As you start dialling the long number which is generally 12 digit, there is the interactive voice response system (IVRS) system that makes you realize how many choices/options you have in life, that you were completely unaware of. The accent and diction of the speaker in the recorded speech, while dishing out the options too can be tortuous. Also be prepared to enjoy some monotonous instrumental music as you are put on long hold before you actually hear a live voice.
There are umpteen call transfers and you (patiently!!) explain the same issue to each call centre executive. Even as you are doing this, the line suddenly gets cut!! You dial again if you can still gather the courage and this saga continues. The stock response that you receive about your complaint status is that the same has been forwarded to the concerned team which is examining it and no time frame for resolution can be committed to. As the call centre executive wishes you a very good day before signing off, he/she has the gall to ask you to rate the quality of call handling after the beep. Over the next few days, you spend at least half an hour performing this daily ritual of following up, by the end of which you know the name of each of the call centre employees and can recognize their voices. So much for customer (s)care toll free numbers!
Our indomitable desires and ambitions also result in dogged following – up. Those who have a role in our ambitions being fulfilled are usually the targets of such follow up. Greatness is thus thrust upon them – something they would absolutely abhor! There are many who in order to not make it obvious that the real intention of a message is only a gentle reminder, try and mask it with inspirational and Good Morning messages. They feel that they have not only made your day with their wishes but have also successfully reminded you about their pending work. There are others (like me!!) who are more straight forward and do not beat around the bush. My philosophy is that when you are (anyway) following up, why not do it unabashedly, instead of masking it? This kind of following up is a tight rope walk. There is a tendency to get over persuasive, thereby annoying the person who is actually instrumental in your case moving forward. Thus, the task is rather delicate. Whether your persuasion will bear fruit depends on how patient you are and how sensitive and proactive the other person is.
In the end, I can only say that following up is an inseparable part of daily existence. There is no escaping it. In some cases, it is because of self inflicted misery (i.e. our own aspirations) and in others, it is because the other party does not deliver what has been promised. Only patience, detachment and a belief in the inherent goodness of humankind can see you through.
Disclaimer
anitamultitasker.wordpress.com, claims no credit for any image, screenshots or songs posted on this site. The images and screenshots are the copyright of their original owners. The links are shared from YouTube/ other platforms only to make the post audiovisual. The copyrights of these rest with the respective owners, producers and music companies.