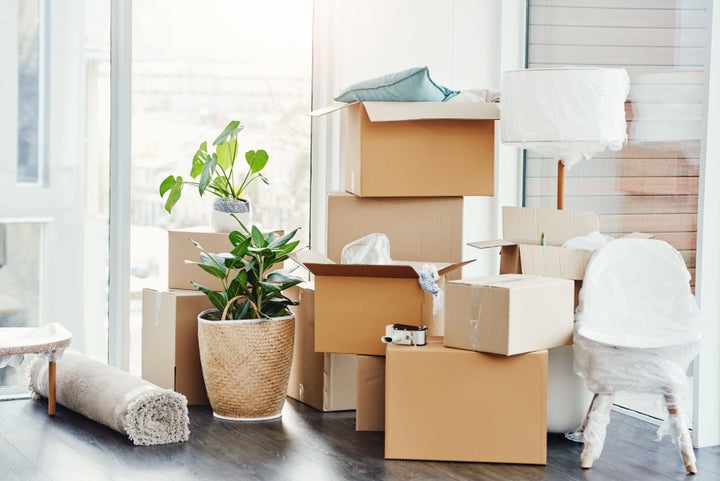 Ever heard of compounded woes? Well, shifting your residence in a pandemic is exactly that! This whole week has been devoted to relocating, albeit in the same city. But in a metro, shifting within the same location is as harrowing as moving to a new place. Though the distance between my old and the new residence is only about five kilometres, the task of shifting is by no means less daunting.
Thankfully, there are professional packers and movers who are in the business of relocation. This however does not mean you can sit back and relax, especially with the COVID-19 norms of physical and social distancing in place. Since the pandemic is far from over and for months we have not seen an outsider in our house, to suddenly let in six men to work around and touch all the objects and surfaces of our house was almost akin to a culture shock. The bright side of this was that the fear of COVID-19 that had been lurking in my mind for all these months somehow got mitigated. I began to feel that if proper precautions are taken then one can go about all the tasks of day to day existence without fretting. There is no need to postpone them till COVID-19 bids goodbye.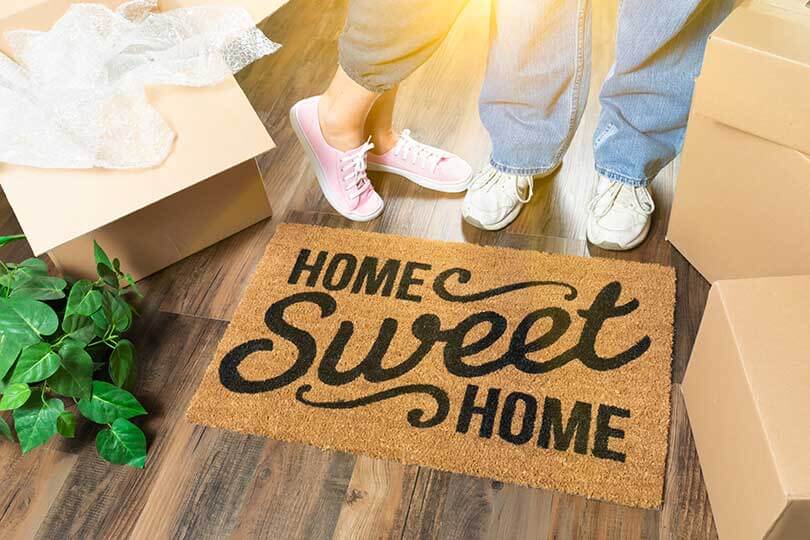 Shifting during the pandemic increases work manifold as one would want to pack as many things as possible oneself and not let the packers leave their fingerprints on them. This means that not only do you start packing a few things in advance but also do a major part of the packing with the packers only sealing the cartons.
It was a couple of days before the packers arrived that we started packing all our clothes into the suitcases and duffle bags that we had. This activity actually left me red faced. Anyone who regularly reads my blog would surely know by now that I am a die hard fan of handloom sarees. I possess an enviable collection of the same. My sarees are my most precious possession. But the problem was that my sarees would just not fit into the bags and suitcases. The vibrant Chanderis, Mangalgiris, Bomkais and Sambhalpuris – all of them just kept tumbling out of the cupboards. The burst of colours made me feel elated but the bags were bursting at the seams. And there was my uncomplaining poor husband who had his (drab!!) clothes packed in just one suitcase. The rather lop sided distribution of apparel gradually made me feel that I needed to stop acquiring more sarees. Would this detachment and enlightenment be long lasting? Even as such sublime thoughts crossed my mind, there was an email from my favourite online handloom sarees store that there was soon going to be a sale for Diwali! You can now imagine what kind of a quandary I was in.
Shifting a residence is also a golden opportunity to clear the clutter, to dispose off things that you may have mindlessly bought a long time ago but never used or things which have outlived their utility. This is particularly true of children's clothes and toys and electronic goods. I put my children on the job to decide which toys, books and clothes they wanted to give away. As technology becomes obsolete there is a lot that can given away – floppies, CDs, CD players, tape recorders. The e-waste accounted for one big carton! There was also a lot of ceramic and bone china crockery and cutlery too that had seldom been used. There was a time when I was very fond of such crockery and had bought quite a bit of it. But as time passed and patience started waning with more responsibilities being thrust on my already aching shoulders, I learnt the hard way that basic stainless crockery and cutlery is my best friend.
There is no doubt that shifting is very stressful; it takes a toll on your mind. There are so many loose ends to tie. Everyone in town – the milkman, the newspaper vendor, the cable TV vendor, the internet service provider, the dhobi – has to be informed about the shift and dues settled. You also have emotional ties with a place that you have been staying at for a considerable period of time. These ties get severed; it is not easy to adjust to a new place. Packing is just half the story as far as shifting goes. Unpacking in your new house and finding a suitable place for each of your belongings is easier said than done. And then you have to get after the utility providers – the telephone lineman, electrician, plumber and carpenter – who are in no way lesser than angels, if some semblance of normalcy is to be established.
Even as I write my post I look around and see that there are still a good ten cartons, waiting to be unpacked (Sigh!!). So it is time to live the agony again rather than write about it. I hope by the time I write my next post, I would have gotten over the shifting woes.